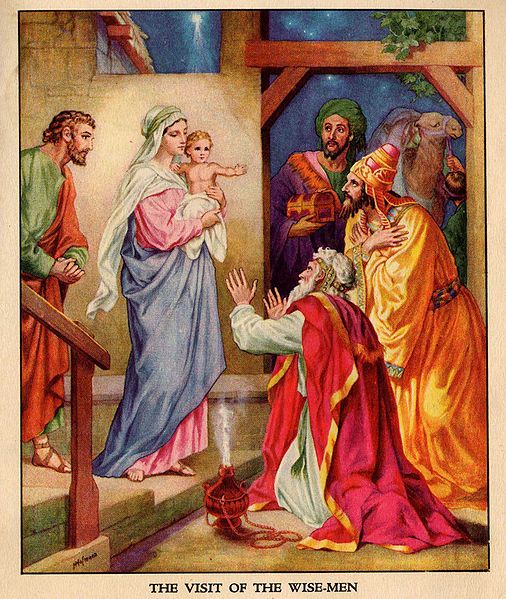 In the ancient church, the 6th of January was observed in celebration of not only the birth of Jesus and the adoration of the Magi and shepherds, but also other events such as his baptism by John and the wedding at Cana.
Taking a narrative view of ritual, AUR collects all of the birth-related events together in the Advent/Christmas season, reserving the stories of Jesus' adulthood for the more solemn Lenten season.*
For this reason, Reform Unitarian Epiphany — closing out the Christmas season — commemorates the Adoration of the Magi and Shepherds, celebrating the universality of the Christian message, from high priests to herders, and from Jesus' fellow religionists to representatives of a completely different faith tradition.
The local Jewish shepherds create a spiritually and morally significant contrast to the foreign Magi, high priests of Zoroastrianism: both the breadth of cultural idiom and the heights of socioeconomic class are bridged in their Adoration.  As the shepherds were guided by an angel who spoke to them, while the Magi were guided by a star they studied, these two visitations also represent personal and impersonal idiomatic approaches to truth.
May you have a Joyous Epiphany!
_
* The Temple-related events of Jesus' childhood, including his presentation and later disputation, are collectively celebrated on Candlemas, the first Thursday in February.