The American Unitarian Reform blog has added two new variations of the Two Trees symbol, using a more modernist graphic style suited to educational materials for kids and teens.  The first is a general Unitarian Reform image, the second a specifically American Unitarian Reform version.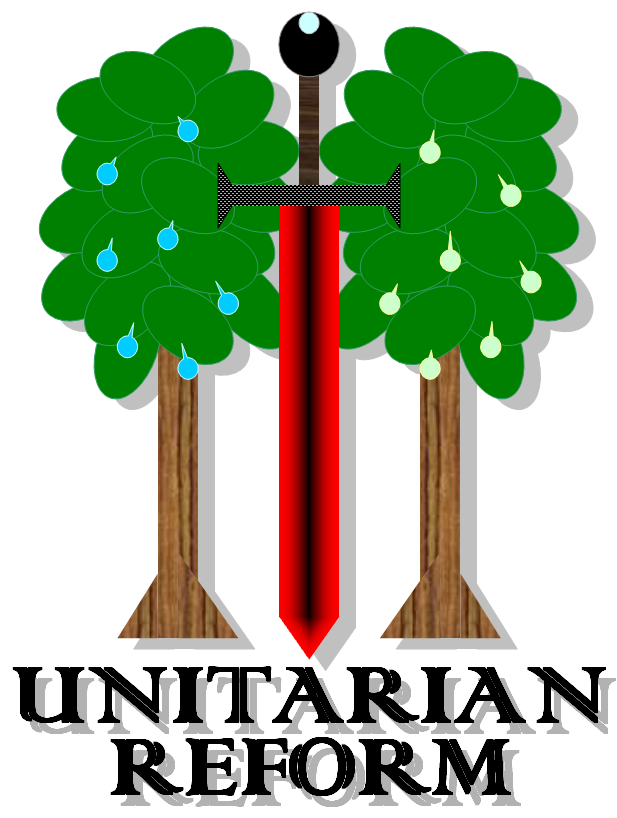 ____________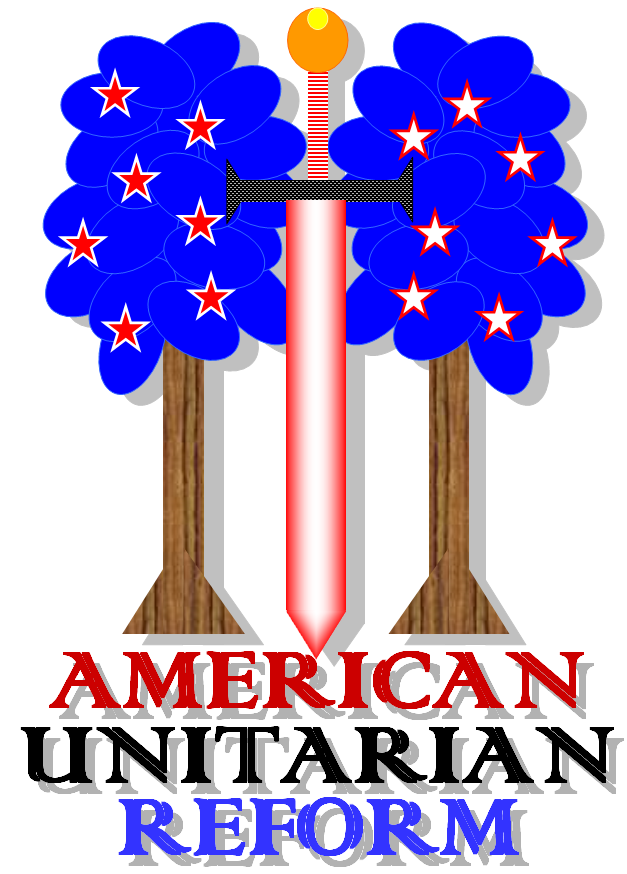 The Two Trees are but one example of a repeating pattern of imagery in religion — particularly Judaism and Christianity — portraying complementary opposites between which lies Holiness, particularly its arrival or return: lion and calf, Alpha and Omega, serpent and dove.
Likewise the twin cherubim on the Ark of the Covenant, from between which came the Voice of God, were said by Jewish theologians like Philo and Musa bin Maimon to symbolize God's beneficent and punitive aspects.
When Adam and Eve were expelled from Paradise for having eaten from the Tree of Knowledge in Genesis, God set a Cherub with a flaming sword "turning in all directions" at the entrance to block them from returning. Some churches hold that Jesus, who brought humanity the fruit of the Tree of Life, removed this sword.
Holding that the salvation offered by Jesus is no easy task, Unitarian Reform views this sword — guarding the way back to Paradise and the complementary Trees of Knowledge and Life which grow there — as a potent symbol of the spiritual difficulties facing the devoted believer.