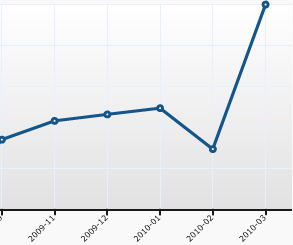 After taking a brief dip during February, the American Unitarian Reform zoomed to over twice its normal readership in March!
Most of the gains were due to the Palm Sunday homily explaining how Reform Unitarianism's idiomatic (rather than dogmatic) creedalism clarifies the purpose of religion and allows us to see the good and truth in other religions. 
However, there was also significant interest in the homilies on homosexuality, the history of Unitarian Universalism, and the ancient origin of celibacy, authoritarianism, Trinitarianism, and sectarian hostility.
We would like to thank the readers who took the time to read our homilies, and especially those who shared them on Facebook, Twitter, and by email.
God bless!